I have produced a more designed dining table with elliptical shapes, and also used splines to carve out slightly more fun shapes.
I've had it rendered in Fusion 360 with two types of cherries.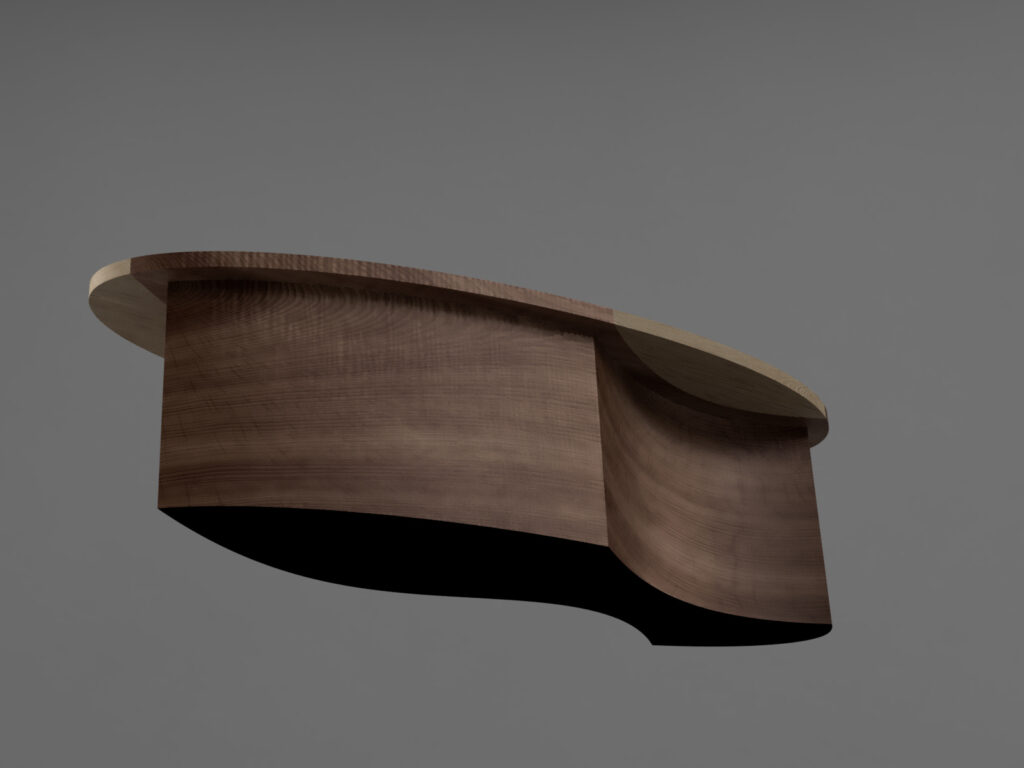 Don't really know if it's possible to have a dining table like this, it gets cramped for the legs.
But I think it's nice shapes and a dining table that I can develop more.
Product name I call it model c.
If you want to see how it looks with a small animation that is available on Youtube.
Drawings and file to edit are available on Grabcad.
https://grabcad.com/library/dining-table-model-c-1